By virtue of being a public benefit, municipal aquatic parks and facilities face a limited ability to inflate admission fees in contrast to privately owned and operated aquatic parks. The limitations on entrance fees challenge municipal aquatic facilities to generate revenue sufficient to cover expenses.
Consequently, municipalities must create operational efficiencies and alternative revenue opportunities. Whether your city is considering a new facility or the renovation of an aging facility, how you design the facility can help or hinder your ability to optimize your operations and programming to close the gap between expenses and revenue.
Following are the elements to consider upfront:
Identify the needs, wants, and expectations of your community and stakeholders. For example, is there a need for year-round programming or is partial year programming sufficient?
Understand which aquatic features (i.e. competition pool, splash pad, etc.) will best meet their needs, wants, and expectations and determine each feature's construction cost, operational cost, and cost recovery (revenue) potential.
Determine how your facility will function in light of the information uncovered in steps 1 and 2
It is in the reconciliation process between what is desired and what the budget allows for that aquatic facility design succeeds or stumbles in supporting a financially viable aquatic facility. While the optimal combination of aquatic features depends on your specific community needs and resources, strategically laying out the facility to enable separation of uses is a powerful design solution with broad applicability that results in built-in efficiencies.
Regardless of the specific aquatic features under consideration, accounting for a separation of uses in the layout when combined with a flexible gating and fencing system enables you to operate the components of the facility independently. Connecting the selected aquatic features with a central spine will minimize excess circulation. This is a two-fold benefit that addresses both the cost and revenue sides of the equation:
You only need to staff the components in use at any given time, which allows you to manage your labor costs in tandem with demand.
It makes more revenue generating use scenarios viable. For example, you can rent the competition area for a swim meet while allowing general public recreation use of the rest of the facility – doubling your revenue potential.
The Wave at Emerald Glen Park in the City of Dublin, California is an excellent example of this design solution.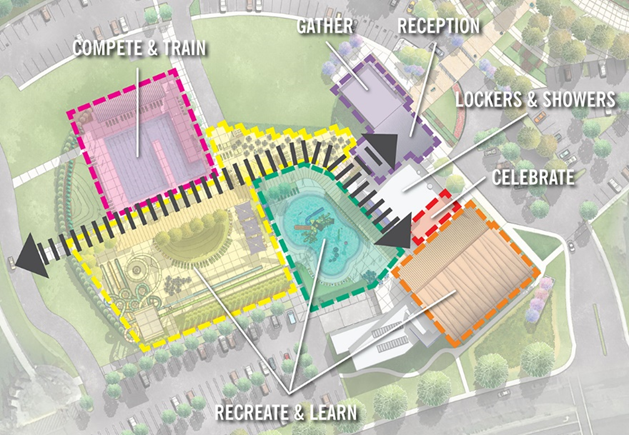 Entire facility in use and open to the public.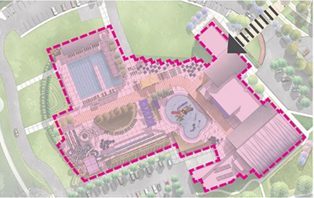 Joint use: Swim meet and open to the public.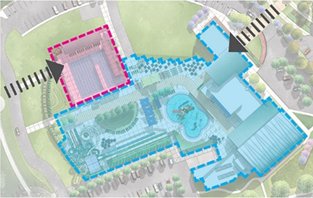 Offseason (Fall/Winter) and masters swim.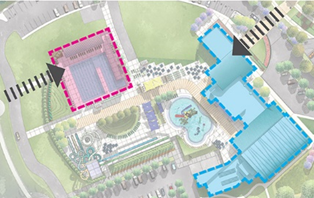 After hours rentals.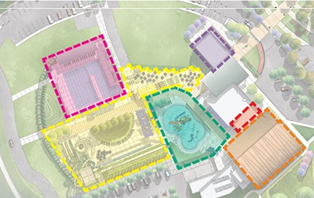 By Stephanie Fujimura, DAHLIN
A leader in DAHLIN's civic market sector, Stephanie has an extensive portfolio of municipal work with a proven record of accomplishment helping municipalities achieve their project goals. Skilled in all phases of municipal projects, she also applies experience from DAHLIN's private sector work to develop innovative design solutions for operationally efficient facilities that offset costs with revenue generating features for her public clients.